It's been about a year since we've posted an update about our project at 11th and East Pine Street in Capitol Hill. Sunset Electric – named after the original 1926 structure which once housed an auto electrical supply showroom (and later a sporting goods store and an auto spray shop) – is roughly two-thirds through construction.
Demolition (see our previous post about the project) took us through February of this year, and the laborious process of reinforcing the existing historic structure spanned about four months. Now, five new levels are rising above the existing Sunset Electric facade.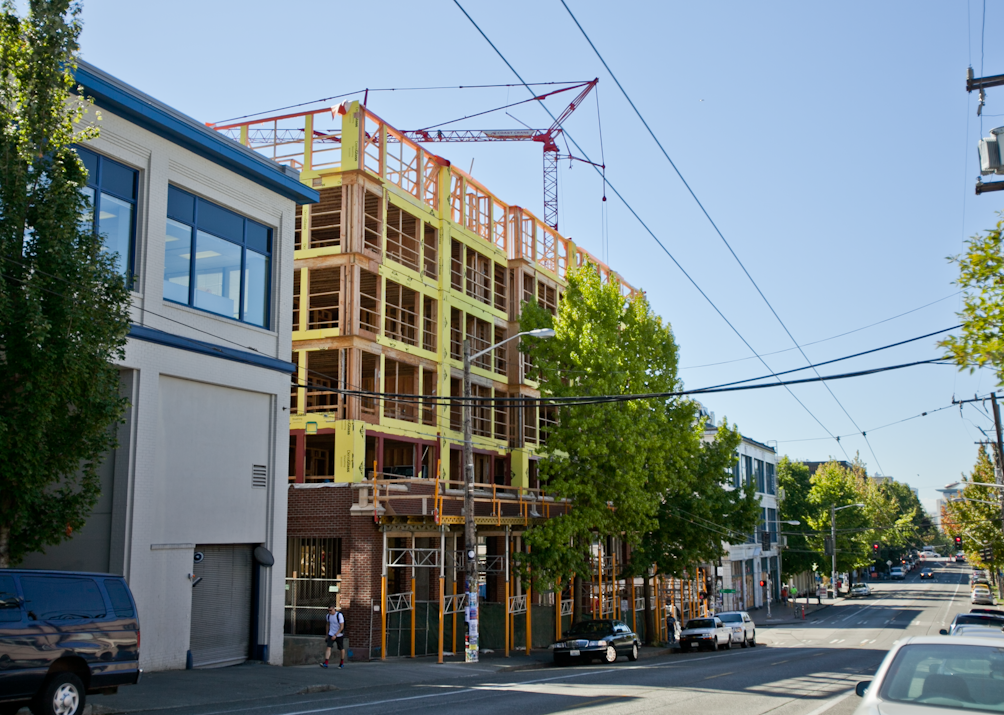 We had an Owner/Architect/Contractor (OAC) coordination meeting a while back and took the opportunity to snap a few photos to share an update. The project includes a variety of interesting techniques and methods that you don't see every day, so it's a great example of the extra effort and coordination required for a project of this type.
And now, may the virtual tour begin: Continue reading →